In an effort to streamline my business and maximize not only what I enjoy best about what I do (design work) but also the number of orders I can accommodate in what will be a short work-week (three days, Tuesday through Thursday, beginning in February 2014), I've decided to outsource printing (previously handling this myself on my high-end printer). In addition to a shorter work-week for the next couple of years, I'm also out of an office/studio space (that room is now my daughter's room!). Until I find an alternate space in which to spread out a little, either renting outside my home or - my dream, really - having one of these built in my back yard, I'll be laptopping it at home and at coffee shops when my husband and I are vying for space. I'm just not set up to print and assemble more complicated orders right now.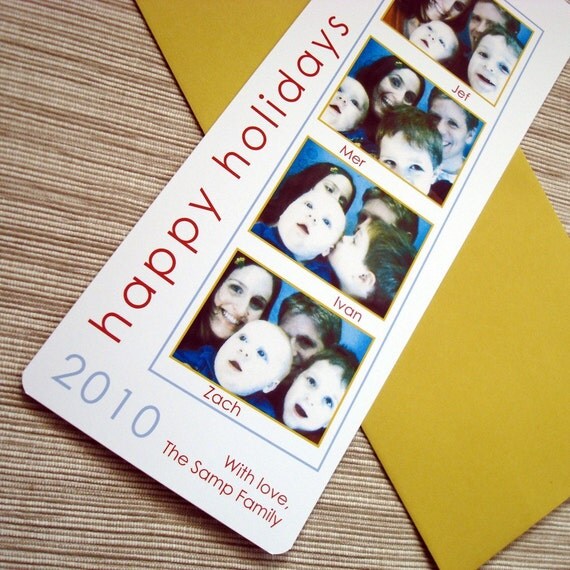 Incidentally, Etsy recently modified/clarified some of its "handmade"
guidelines
so the timing worked really well for me as I was already researching my options as an independent designer for having my designs printed. The company I'm using for printing is local (to me, here in Oakland, California) and the overhead is such that I can keep my prices as is and even lower them somewhat in some cases. The benefits of outsourcing printing include improved printing quality, more paper options, full color front and back printing options at really no added cost to the client, and more time for me to focus on design rather than doing all that printing and trimming myself. All orders will still come to me before I assemble, package, and send them along to the client so I will still have 100% quality control, which is very important to me. I'm slowly rolling out these printing services on the mostly DIY designs in the shop at the moment, with printing options now available on the photobooth film strip "bookmark" designs - both the
wedding save-the-date
and
holiday
versions. If you'd like to see the printing and paper quality in advance, feel free to purchase a
sample pack
!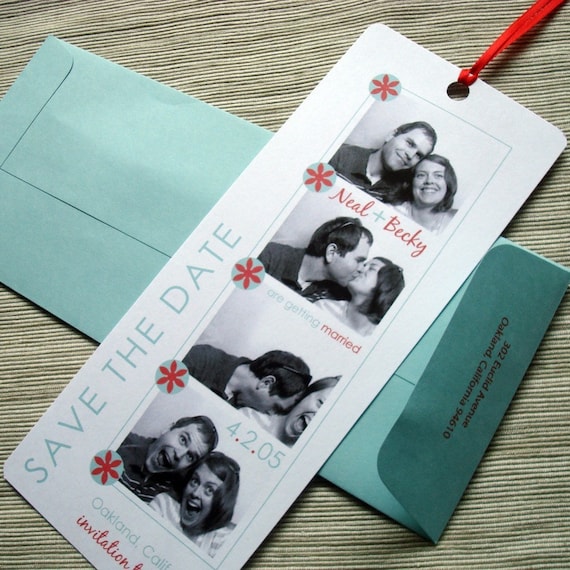 I'm still mulling over how to handle the more labor-intensive designs, like the popular
airplane ticket/boarding pass destination invites
. What I'll likely do is a combination of outsourcing printing and then finishing them myself, but the number of these kinds of orders I'll be able to take on will be pretty small and, obviously, more expensive than the more straight-forward designs. Stay tuned for more details on custom orders this winter!