Following up on my "middle child syndrome" post this time last week, I thought it might be interesting to try and shine some light on similar Etsy sellers feeling a little stuck in the middle: no longer a fresh shop, but not quite top seller status. Wednesday seems like a fitting day to give a little online love to one of Etsy's fellow middle children, wouldn't you say? Thus I present to you Meghan Corbin from MegExpressions.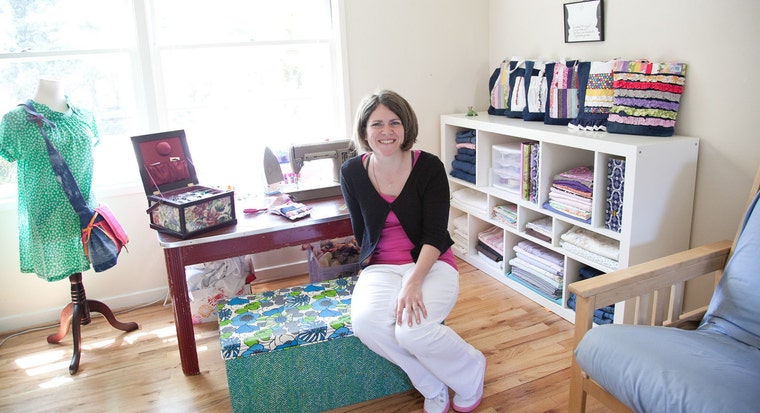 Meghan sews together all sorts of accessories from recycled fabric and materials - "recycled fashion" she calls it which I think is a perfect description. I have a sewing machine but I haven't used it in over 20 years (sewing and knitting are two tools I'd love to add to my crafty toolkit but have yet to master) so imagining her products coming together is like watching a magic show! Her shop recently surpassed the impressive 1000 sales milestone (congrats, Meg!) after an indirect path to a creative career and a slow start:
"About 10 years ago I decided/realized that I was an artist and needed to commit myself to pursuing 'art' as a career goal; this was right after I graduated from college (with a business degree!). At the time I didn't have a specific medium in mind; I liked to sew, draw, paint, etc. I had made a quilt when I was about 19 that I really enjoyed, and I think that this love for color and patchwork slowly developed into this 'MegExpressions' line that I have for sale on Etsy."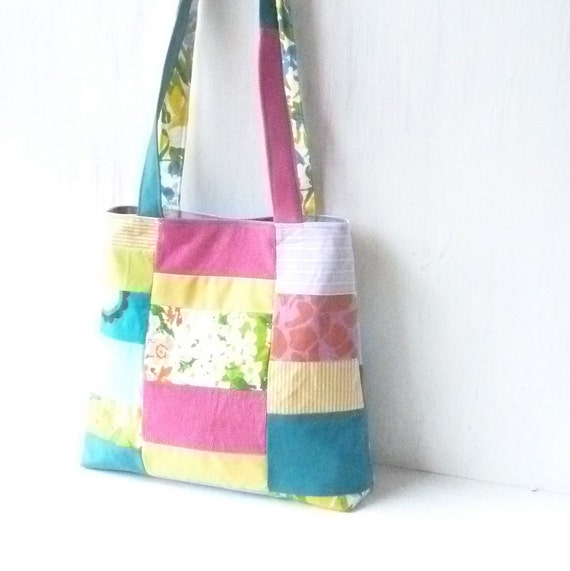 I would imagine that business degree comes in handy with all of the organizational tasks involved in maintaining an Etsy shop! Meghan works part-time as a nanny now and spends the rest of her time developing her product line and tweaking her shop.
"I started my Etsy store in 2008. After doing a few craft shows selling quilts and small purses in Seattle, and talking with people, I learned about Etsy; it was relatively new at the time. However, it took about 3 1/2 years for things to really click for me with Etsy; I probably had less than 20 sales in the first three years. It took a LONG time to learn to take good photos (and there's still room for improvement), plus understanding things like titles, and tags (improving the SEO) took some time, as well as writing good descriptions. Also, the products themselves took a long time to develop; as I become more skilled as a seamstress the items become more marketable."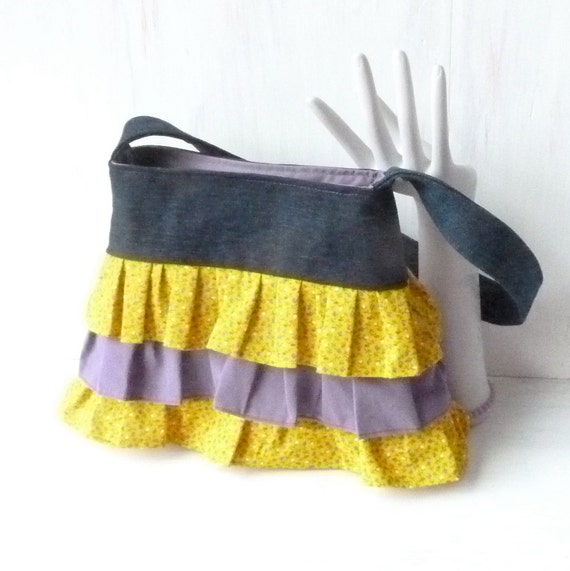 One aspect of her process that I find really intriguing is this idea of "purse watching", like people watching! "Whenever I'm out and about, and especially when I'm traveling, I tend to notice people's purses and wallets; there are thousands of purse and wallet styles out there, and I'll often be inspired by something that I see on a bus, or in a coffee shop"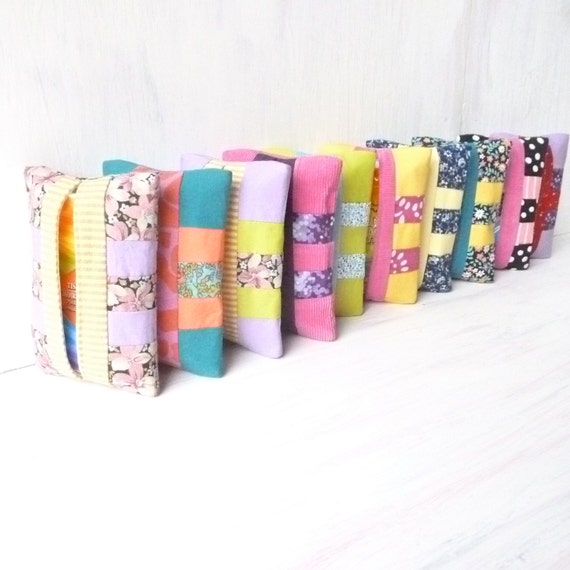 While Meghan has dabbled in blogging and other forms of social media to promote her shop, like me the way most buyers find her items are from searches within Etsy. This is why improving item photos, descriptions, and tags has become so important to the success of her shop, not to mention the satisfaction of her customers. Communicating all the details of a product online can be tricky and there is definitely the double-edged sword of customers wanting perfectly executed but handmade, unique products along with what they've come to expect from online shopping - products that are relatively inexpensive, and fast!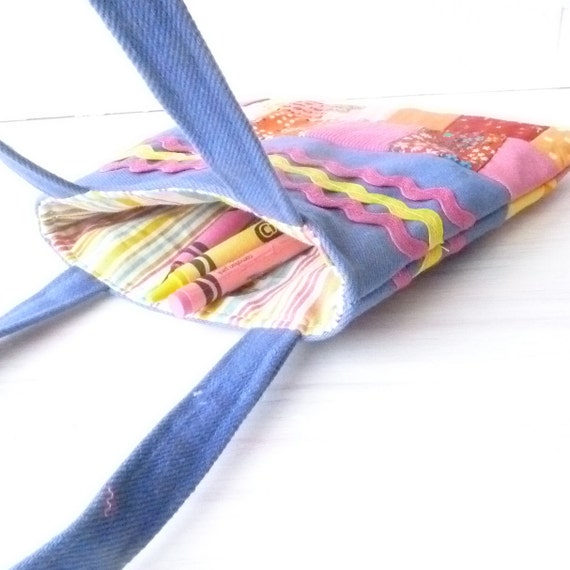 I really enjoy Meghan's process and products - the colorful, patchwork items that come together as a result of sourcing recycled materials. She's got a winning formula there and I think she's got a few products in particular that she could really run with, like the
toddler and little girl purses
. I mean, c'mon, how cute are those?!
Good luck, Meg - I know I've added the shop to
my
favorites and look forward to watching her shop continue to grow. Also, I have a daughter now so I'm pretty sure I'll be buying some of those toddler purses!
All images courtesy of Meghan Corbin/MegExpressions.