I started a long post on my other, more crafty blog recently wondering if Etsy is abandoning it's "middle class," with features on shops that have already enjoyed a certain level of success and buzz, hired employees, use manufacturers to make their products, etc., and, on the other hand, so-called "fresh shops." What if you're in the middle? Anyway, I'm not done with it yet but needless to say, business has been slow over the past six weeks since baby #2 started part-time daycare. But, I'm trying not to get bogged down in fretting over sales and using the dedicated child-free work time instead to continue to get my shop up to speed (as well as catch up on some projects around the house, I won't lie!). On that note, this week I've added a sample pack to the shop as well as a brand new product, custom iPhone cases with my artwork and your initials!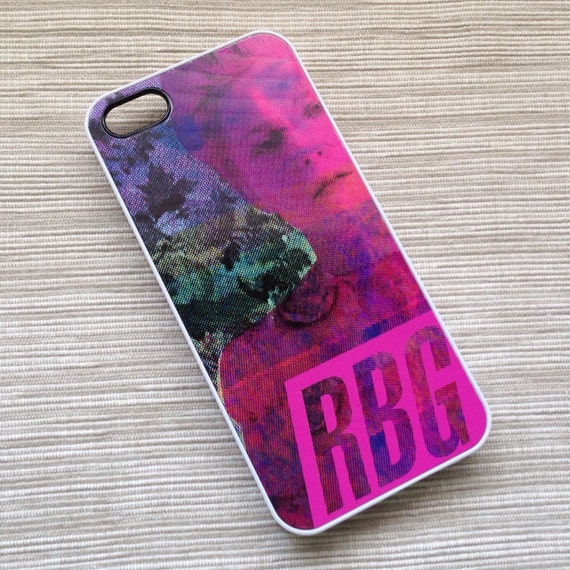 The
first iPhone case
in the shop is based on one of the screenprints from
this set of prints
, which use imagery from Sofia Coppola's film 'Marie Antoinette' - the original project merged imagery from the film, printed in the CMYK 4-color separation print process on wallpaper, with text in the style of the film's poster, using all three women's names: Marie (Antoinette), Sofia (Coppola), and Kirsten (Dunst). A little product inspiration from my art school days! Along those lines, I have a design idea for at least one more custom iPhone case so stay tuned for more product updates in the next few weeks.
image courtesy of Susannah Eloyse Prinz
In other news, my friend
Susannah
(Susannah Eloyse Prinz, in case you're looking for her cards anywhere Papyrus cards are sold!), whose daughter is in my son's kindergarten class, recently shared a couple of my products on
her blog
and I wanted to share the love here. It's been so interesting to meet another parent whose background is so parallel to mine - Susannah got her MFA from
SFAI
(around the same time I was pursuing my degree at
SMFA
in Boston) and now does freelance design work for
Papyrus
, in addition to
her own paintings
, which look amazing online; I can't wait to take her up on her offer for a studio visit (plus, she has her own chickens - I have this weird fantasy of having a chicken coop in my back yard with 5 or 6 chickens one day. Imagine, fresh eggs every morning!). She's been posting sneak peeks of her card designs on
Instagram
- check her out for some really gorgeous greeting cards. And check back here for more updates in the coming weeks!